Welcome
to Dio Pigadia!
A small scale permaculture farm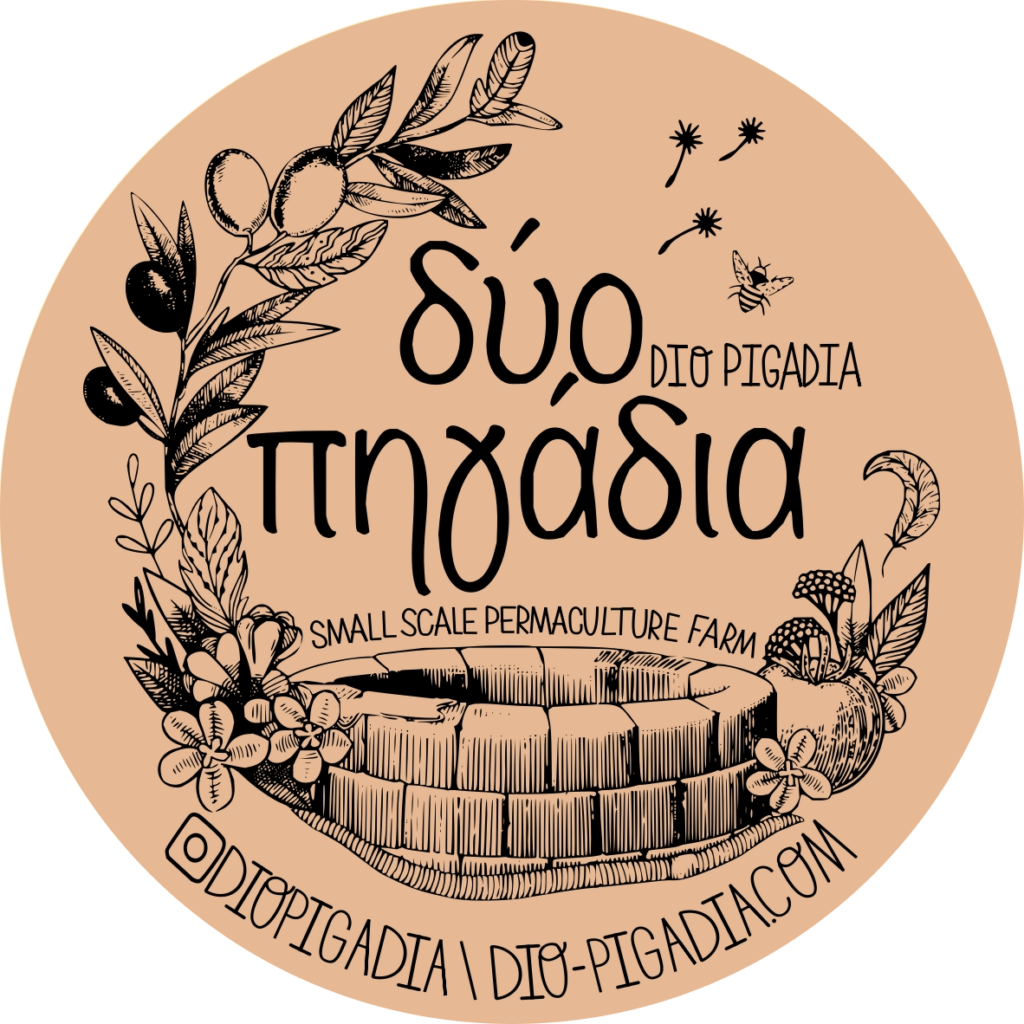 ---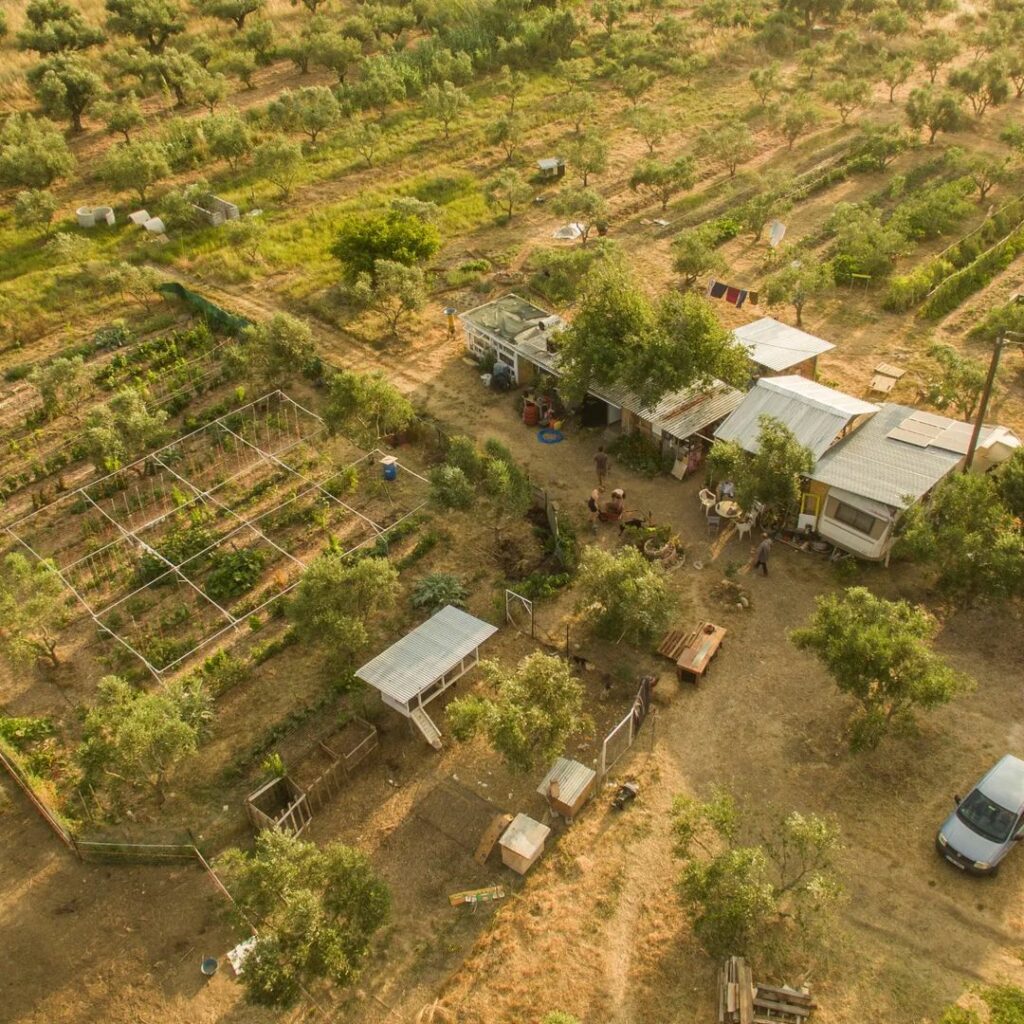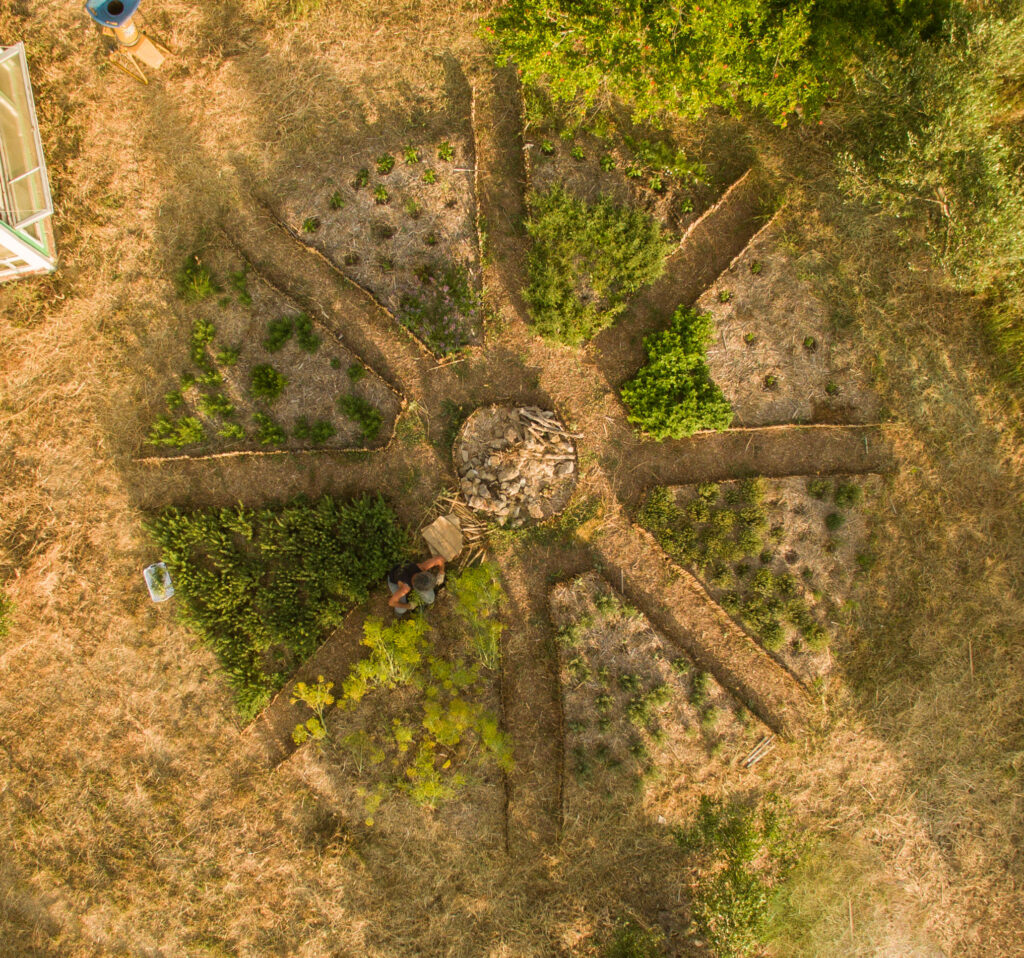 What is Dio Pigadia?
Dio Pigadia is an eco-farm established in 2019 in southern Greece, inspired by the philosophy of permaculture.
Many think that permaculture is a type of agriculture. It goes much beyond this: it is about finding a sustainable way of living, a more balance cooperation between humans and nature.
Considering today's systematic destruction of what is considered as "ressources", it is necessary to explore and experiment an alternative lifestyle more respectful of nature.
The first step is to aim at being as autonomous as we can from this destructive system so we can live more in harmony with nature.
The way humans today produce and consume their food is significative. Industrial production of meat and intensive agriculture lead to huge environmental issues as well as low quality if not toxic products. The disconnection from the natural world is patent.
---
What is our goal?
At Dio Pigadia we intend to regenerate the soil destroyed by conventional agriculture. The soil is the base of the ecosystem and deserves care. Biodiversity in the soil is necessary for quality food production. This biodiversity translates in healthy plants which we need in turn to be healthy.
Unfortunately it is not only the soil that is destroyed and needs healing, we need to regenerate the human substrate, the connection between people.
Dio Pigadia is an experimental space for people with a common dream for a better future.
Here we learn how to live and work together. We exchange knowledge. We think and fight for an alternative.
We want to be able to dream, laugh, work and hope together.
Come share this with us! You can come as a volunteer and have the full community lifestyle experience. But you can also support us by coming for holidays to the Nectar cottages, enjoy the peace and harmony of this place, visit this truly breathtaking region of Greece, enjoy the beach, taste our delicious veggies, olive oil and home made products!
Disconnect from the stress and pollution, from the noise and the disillusions, come to regenerate yourself with positive energies!
See what is possible if we think and do things differently!
Support us by spreading the word: together we will make it!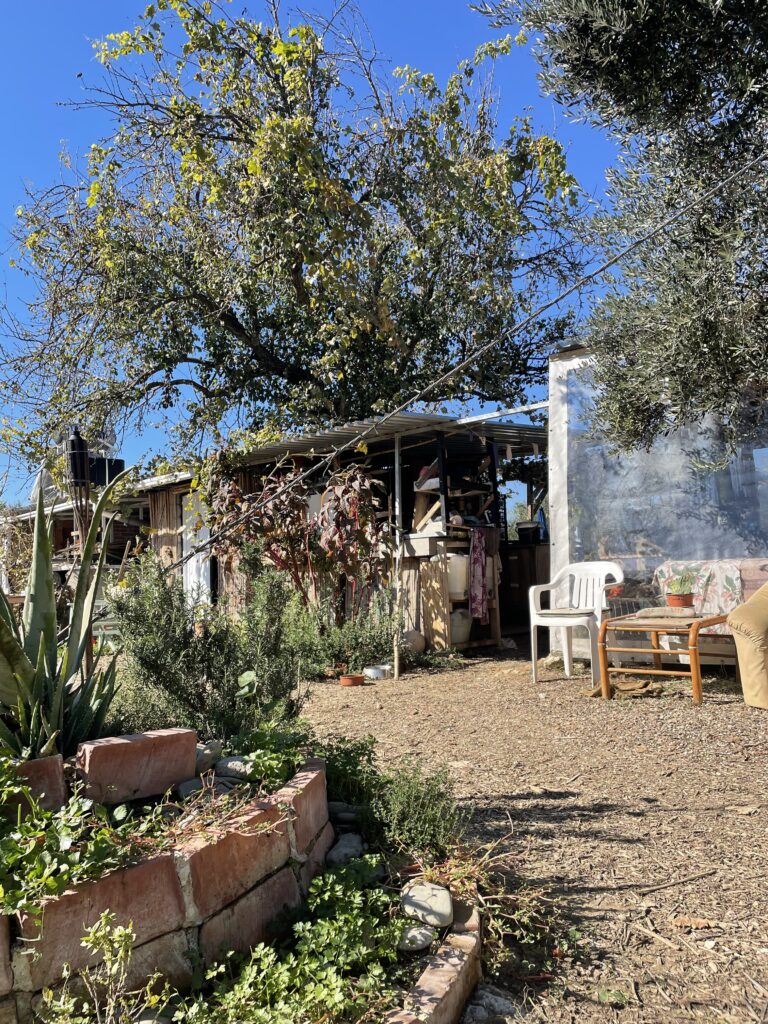 ---