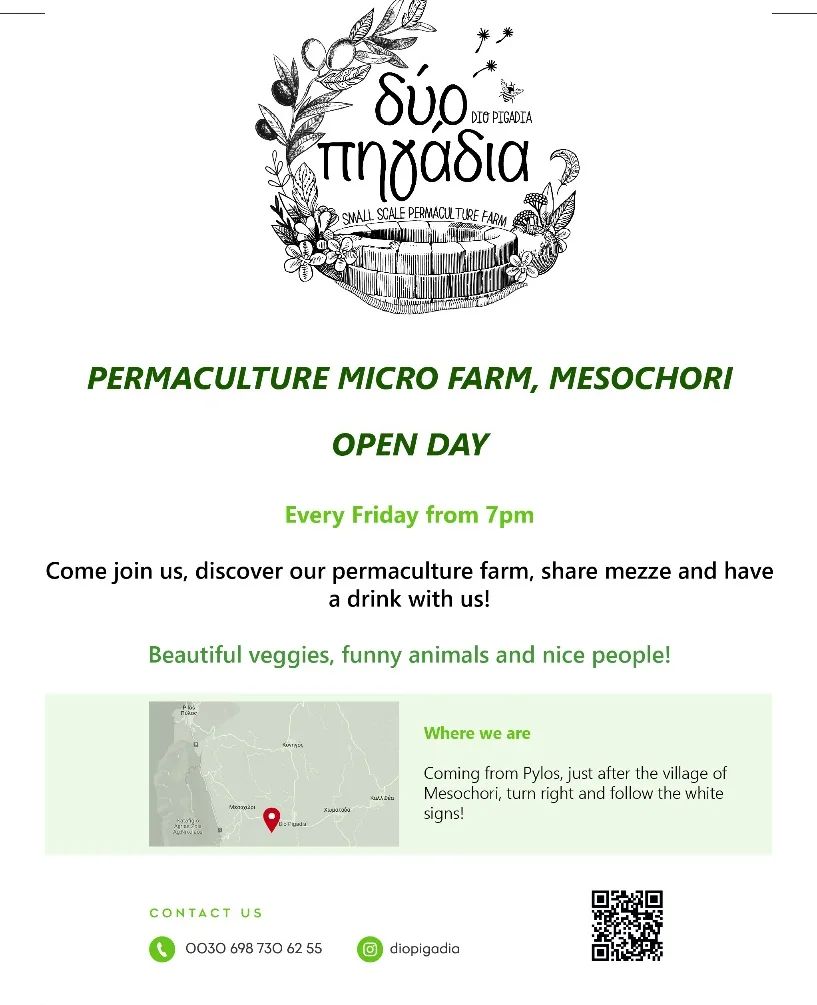 Friday evenings are always a great Fiesta, at Dio Pigadia!
Bring your good mood, and let's share those evenings together
Free Mezzes made out of fresh veggies straight from the garden are always on the menu.
Join us and enjoy our Beautiful veggies, funny animals, and the company of our great farm team and visitors 🤗🍅🍆🫑🥒🙌
Every Friday from 7 pm.