Things to do nearby
Beaches:
We are lucky to have a lot of beautiful beaches nearby. Here are our favourites:
Restaurants:
(best to book during peak season)
Pylos
Methoni
Gialova: beautiful seafront town with bars and restaurants.
Kinigou
Taverna Argiris, for local traditional food. Highly recommended. Argiris is our friend, mention you come from Dio Pigadia he might offer you an Ouzo or something ; )https://goo.gl/maps/mnMZhqbRDXzUsJb78
Marathopoli
A bit further north but don't miss Riki if you pass by https://goo.gl/maps/7b8kg4XxzQjCTbmm6
Waterfalls:
Historical:
Sport:
Hikes: Do not miss the hike to the Old Castle (Paliokastro). The view from the top over the Vodokoilia beach and natural reserve is breathtaking. Check for flamingoes and chameleons near the laguna. There is also an impressive cave on the way. It takes about an hour and a half, one part is quite steep but well equipped. We HIGHLY recommend.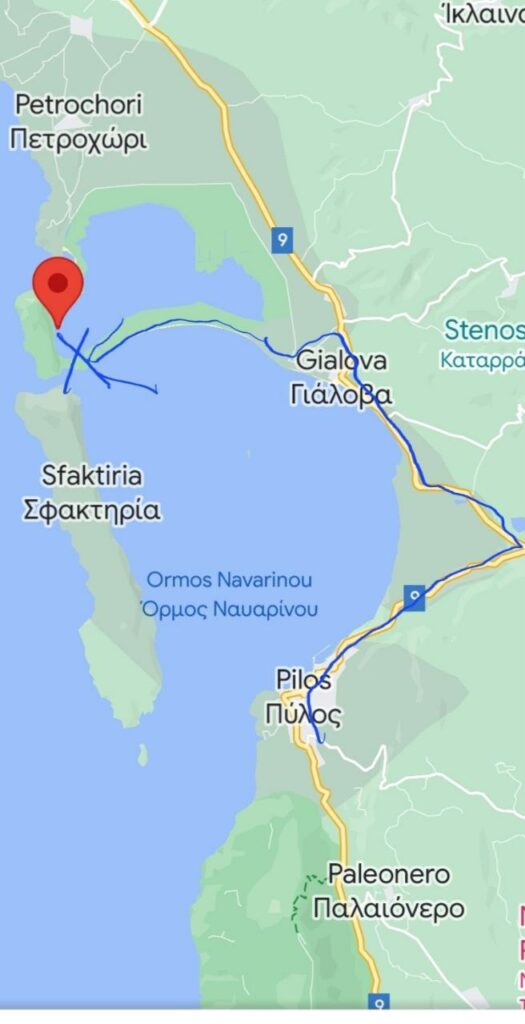 There is a wonderfull fresh hike in the shadow of the trees from Kalamaris waterfalls to Stenosia waterfalls. This is a little adventure, make sure you have good shoes and you are in a sporty mood. Avoid if big rains.
Mountain biking – you can borrow our bikes free of charge to explore the area!
Watersports: check https://goo.gl/maps/ntVf2RP7xJsSYjW66
If you like golf: https://goo.gl/maps/hHjmR72q32KQ853J6
Enjoy your stay!